There's a pattern I've noticed — in my life and in the lives of those brilliant creative storytellers I surround myself with. And it goes like this:
~ have a recurring hiccup in a particular area (this could be a behavior you're trying to change, a relationship you're trying to let go of, whatever)
~ realize there's an issue beneath the surface that needs healing (there's always some payoff for continuing to do a thing we really want not to do anymore)
~ start doing the work to get better (ugh; it's work… but it's so worth it)
~ feel like there's been good progress, maybe even take those training wheels off (woo HOO! Better ME is coming into focus!!)
~ get hit with a ridiculous flare-up that makes you wonder if all that deep, inner work was for nothing because OMG it's WORSE?!? WHYYYYYYYY?!? What is WRONG with me?!?
Yeah.
Turns out that last bit there is called an extinction burst.
As you do the work to heal, it's like your coping mechanism, maladaptive response, really strong muscles for lower enoughness choices in life get a memo.
And that memo reads: "Your days are numbered, babe."
Our old behaviors do their biggest, loudest thrashing about when those unhealthy parts of ourselves know they're about to be out of a job.
Good!
When you know you've been doing the work, setting healthy boundaries, showing up for yourself in challenging ways… you needn't doubt your progress. In fact, this sort of "relapse" is a really good sign.
When you find yourself needing more comfort than usual this week, know it's all good.
Instead of seeing a flare-up as a backslide, or as an indicator that you've screwed things up and reverted to your old ways… label it an extinction burst. Know it means you're closer to healthy than you were before. Take that tantrum and give it a hug. Thank it for kicking and screaming in a way that makes it soooooooo clear it's on its way out.
Thank yourself for doing the work.
You've got this!
Much love,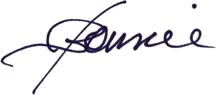 ---
Enoughness is an inside job… and sometimes you need a guide to find your way there. Let Bonnie Gillespie get you started.
(Visited 206 times, 1 visits today)