Yep.
You read that right.
Your Showbiz Career Checklist.
I'm gonna lay it all out for you in this week's livestream. Wednesday. The 13th. At 12pm PST (translate that to your timezone here).
You can join me at this page (yay! No social media required!) or click through from that page to Facebook or YouTube if that's how you roll.
Some of you are already merrily moving through the early days of our 100-day challenge using this framework. Good. Keep going!
And on Wednesday, I'm going to give you a checklist — actually, you're going to show up with your journal and a pen (or the notes app on your phone or whatever it is that you like to use to take notes) and I'm going to guide you through a checklist that you will write up for yourself — so that whether you're working WITH my guidance through all of this for 100 days or not, you'll be able to check on yourself about how on-track you are.
Sound good?
Oh, and BTW, since I love Canva like it's my baby sister, I *may* have an actual checklist for you by Wednesday. 😉 You'll have to show up to find out!
(Here's the blank form to fill out along with me in the replay.)
(Here's your official checklist!)
(And yes, the replay of this livestream is here or just below. You're welcome.)
What would you GUESS is on Your Showbiz Career Checklist? What sorts of things do you suspect are the highest priority activities? What do you "waste time on" that you feel in your gut doesn't matter AT ALL, but you do it because someone said you *should* do it, at some point?
Comments are open! 🙂 Let me hear from you 'til we jam Wednesday.
I'm super excited about this! Can't wait to share it with you.
Much love,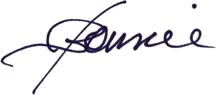 ---
Enoughness is an inside job… and sometimes you need a guide to find your way there. Let Bonnie Gillespie get you started.
[REPLAY: It's your SHOWBIZ CAREER CHECKLIST with Bonnie Gillespie… woo HOO!]
(Visited 721 times, 1 visits today)