This is from a series at our Chart Harmony Discord server… scroll down for the link if you'd like to join us there for all the good convos we have going on there. 😉
Ah, Cancer Moon… this is when we feel Ev.Er.Y.thing. Not just ALL of our emotions, but all of everyone else's emotions too. Bonus points if you have Water in your Big 3… you're in for a good few days of float time… so really use your Chart Harmony BLUE DAY rituals to support yourself as of 5:29pm PDT Sunday. To connect deeply with this sensitive lunation:
~ no people! Unless they're counselors or massage therapists, consider using Cancer Moon to fully recharge to your OWN emotional settings
~ eat comfort food, recipes from mama's kitchen, things that feel like hugs from the inside
~ wear comfy clothing, flowing robes, watercolors, iridescent overtones like the reflective moon (Cancer's ruler)
~ journal, read a book, nap, skritch a kitty, be small and calm
~ create your own family tradition, keeping in mind that "family" is not the same as "people you're related to" at all
As always, BONUS POINTS if you can honor specifically the part of your chart that Cancer calls HOME. That house will be where your tenderest bits show from time to time, and giving yourself a monthly reset for all the energy we all pick up out there in life is going to be like wringing out a dirty sponge and then starting fresh with clean, clear water!
Need my help? Grab my free training — What Your Birthday Says About You — here! I've gotchuu! And if you'd like to join our free community for having these discussions on the daily, our Discord is here. Yay!
Happy crabbing! ❤️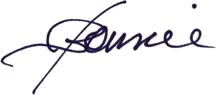 ---
Bonnie Gillespie is living her dreams by helping others figure out how to live theirs. Wanna work with Bon? Start here. Thanks!
(Visited 146 times, 1 visits today)