This is from a series at our Chart Harmony Discord server… scroll down for the link if you'd like to join us there for all the good convos we have going on there. 😉
At 5:24pm PDT, the Moon enters Virgo and we go from strutting about and playing (Leo Moon) to noticing all the details and being far more discerning about how we spend our energy (Virgo Moon). Ways you can pay tribute to the Healer with a Checklist:
~ knock out some quick items from your to-do list
~ reset your nervous system so its signals are flowing more clearly by engaging in breathwork, a sound bath, light yoga, meditation, or sensory deprivation
~ engage with crystals like amethyst, moss agate, any jasper, or the always-perfect clear quartz; let yourself be supported in the way Virgos always support the healing of others
~ grab a stack of papers you KNOW you could thin out, better organize, attend to if you only had the focus and USE the Virgo Moon focus to pare down to a single list of next actions (future you will thank you)
As always, if you'll notice where Virgo is in your natal chart, that's the HOUSE that will be getting a visit for the next couple o' days, including our Virgo New Moon on Saturday at 1:17am PDT.
Under the New Moon, we always plant seeds (set intentions) for what we hope will grow using the power of that particular moon's vibe. So, write up a list of goals you'd like to see realized by Pisces season (each New Moon = intentions set for the window of time 'til that same sign has its Full Moon, so, about 6 months).
Put that list of intentions on your Mercury altar (Mercury rules Virgo) and energize Virgo's superpowers by respecting the critical worldview that makes healing possible. It is BECAUSE Virgo misses NO detail that it can heal everyone else so fully. But don't slip into martyrdom! Just because you can do it better than everyone else doesn't mean you should rob them of the dignity of their own experience. ❤️
Not sure about which house has Virgo's healing powers in your birth chart? Grab my free training — What Your Birthday Says About You — here! I've gotchuu! And if you'd like to join our free community for having these discussions on the daily, our Discord is here. Yay!
Love y'all! This month of moon-through-the-signs focus has been fun! Next up: Moon phase, Numerology, and planetary day of the week deep-dives! Yay!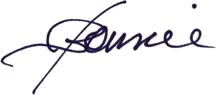 ---
Bonnie Gillespie is living her dreams by helping others figure out how to live theirs. Wanna work with Bon? Start here. Thanks!
(Visited 297 times, 1 visits today)