I had a run of stress today.
And when I get stressed out — like really stressed out — I clean. I really clean.
Took about ten minutes of heavy-duty cleaning today to get my stress levels back in order and sit back down and get back to work.
I realized while this was happening that this is why my house is so dirty, lately.
I don't have as much cleaning-inducing stress these days!
Yup. My life is so stress-free of late that I haven't needed the "get on all fours and scrub a floor for an hour" therapy I used to require more regularly.
So, um, that's actually pretty dang cool!
(I mean, as reasons for being proud of a dirty house go, right?)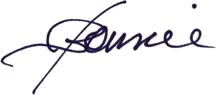 ---
Bonnie Gillespie is living her dreams by helping others figure out how to live theirs. Wanna work with Bon? Start here. Thanks!
(Visited 74 times, 1 visits today)