This is from a series at our Chart Harmony Discord server… scroll down for the link if you'd like to join us there for all the good convos we have going on there. 😉 For the quick how-to on the adding up of all the numbers, the numerology of 1 post covers that, right here. Ready? Let's go!
Starting at midnight wherever you live, Sunday the 18th is a "6 day," numerologically.
6 days (or 6 months, or 6 years) are all about repair. Remember, under the 5 vibe, we threw a rager of a party! When 6 rolls around, it's time to clean up after ourselves. Repair what's broken. Heal, restore, rest, reset. (BTW, we are *all* in a 6 year, in 2022.)
The 6 energy has a Taurus feel to it. It's Earthy and grounded. It's Venus-ruled in that it loves to beautify. To make things "right." To improve. To allow the enoughness of anything's inherent value to show. A 6 day is a great day to host a dinner party. Or to hold a yard sale. Or to engage in some serious self-care.
What can you clean up under the 6 numerology? Share with me below!
Want info on what numerology YOU are, by birth? Grab my free training — What Your Birthday Says About You — here! I've gotchuu! And if you'd like to join our free community for having these discussions on the daily, our Discord is here. Yay!
Sending you love,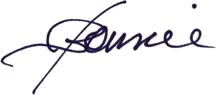 ---
Bonnie Gillespie is living her dreams by helping others figure out how to live theirs. Wanna work with Bon? Start here. Thanks!
(Visited 126 times, 1 visits today)