Let's talk about this.
For 6.5 years, I've avoided every camera whipped out in pole class like it's the most important part of my workout. Even after I lost 60 pounds and built muscle like a superhero, only a staged group photo or strategic mirror shot made it through the evasive action.
This is the result of decades of heaping hate on my own body for never being perfect. No amount of eating disorders, self-abuse, or compulsive exercise could fix this.
Cut to: Thursday at The Pole Garage just weeks back in class after months of bedrest and most of 2018 spent in a massive mind-body healing journey. I've gone deep within to explore the early messages about my worth (starting with, "You were an accident and had abortion been legal in 1969, you'd never have been born"), and what's important (having been told, "No man will have you if you're fat"), and how none of that matters (because, "You can't trust anyone and will end up alone anyway").
I've discovered that loving myself was not only hard for me for the same reason self-love is challenging for everyone but because when I did dare to publicly accept myself even the tiniest bit, I was told I was "too big for my britches" and asked, "Who do you think you are?!?"
Who indeed. 🧘🏽‍♀️💫🦋
I've entered into a new phase of my life — one in which I not only like myself, but freakin' LOVE myself. I'm on board with what an amazing bunch of brilliant others somehow saw despite my certainty they were wrong (or setting me up for rejection to come): I am fucking spectacular, I am enough, and I am just getting started.
It's about to get more blissful than ever imagined and I'm not gonna hide any of it, no matter how uncomfortable others are when I refuse to play small. 💪🏽💥💃🏽
If I'm able to do this after decades of self-hate can you imagine what a flood of self-love will make me capable of? Let's find out!
I'm so glad mama Drea shouted, "Hold it! Let me get my phone!" while Yvonne hit the lights. Before, I would"ve insisted "NO!!!!" or dropped out of the trick or deleted the photo.
F that. This is glorious. I am phenomenal. And this is only the beginning. ❤️💃🏽💫
Who's with me?
#DrJohnStracks #JohnSarno #DrSarno #mindbody #LouiseHay #AbrahamHicks #tms #UpperLimitProblem #soberachievers #sober #Sarno #IAmEnough #SMFAninjas #ExpansiveCapacity
Shared via DM to a private reply to the photo posted at Instagram:
That was all very much a part of my life. If I hadn't happened, my family would've remained perfect. My mom wouldn't have gotten fat and divorced. My mom wouldn't have turned woo-woo. And alllllll of it was my fault, tearing the family apart by existing. So, better stay perfect, never fail at anything, be skinny because at least then there's a chance… but still always feeling there's so much to prove about even BEING. Like I have to constantly prove I deserve to BE. So… yeah. It's a lot. Sorry we share this but I hope it feels nice to know you're not alone. ❤️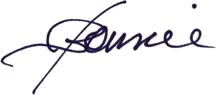 ---
Bonnie Gillespie is living her dreams by helping others figure out how to live theirs. Wanna work with Bon? Start here. Thanks!
(Visited 56 times, 1 visits today)