So, longtime readers of the BonBlogs will recall that I turned my last experience with jury duty into a little journal, exploring the intricacies of baffling human behavior.
Well, just got my summons for service starting 11 December, four years or so after my last trip. Not bad, really. I think it's no big deal, since I can do one of my jobs (writing) just as easily while waiting in a jury pool. As long as they let me bring in a notepad and a pen, I'm earning money somehow.
Last time, I was downtown (but we lived in the Hollywood Hills, so it wasn't too far, really). And when Keith got called to serve earlier this year, he had to go downtown (and was pissed, seeing as we had moved ALL THE WAY OUT TO THE BEACH. Seriously, we're so effin' spoiled. Going east of the 405 is like making a day trip. It's obnoxious how 310-snobby we've become). Anyway, this time, I'm set for a court by LAX, and that's like right down the street! Woo!
I'm actually pretty stoked about doing jury duty at a new venue. But I'm a dork. I used to look forward to fluoride treatments at the dentist. *shrug* The fact that I am a dork isn't news. I know.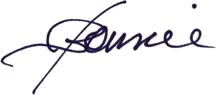 ---
Bonnie Gillespie is living her dreams by helping others figure out how to live theirs. Wanna work with Bon? Start here. Thanks!
(Visited 222 times, 1 visits today)