I recently wrote up a list of resources for a client who is similarly in chronic pain that seems to have no physical cause. Decided to plop it all in this blog post so others may be able to find some guidance that helps along their healing journey as well!
My mind-body healing journey has been going on since late December 2017 so I've been through it ALL it seems, because I was not gonna let this mystery pain that no one could diagnose derail me.
These are the things that have been most helpful, and much of this is ongoing (because I'm realizing healing is never over; it's a lifestyle).
Rapid Transformation Therapy — This is regression/hypnosis work. It feels like being in a dream and knowing it, knowing you could wake up if you wanted to, but staying in the dream to look around and learn what's blocking you. My RTT therapist is Glyniss Trinder and she's phenomenal. She'll do a free mini-session with you to see if you can be taken under and see if it's a good fit to work with her.
She has group programs that are more affordable but I went for the biggie with her so I could reach out anytime and have her create new MP3s for me to self-hypnotize with and have two six-hour sessions over the course of two months. I still have another hour with her that I need to use. I especially love her accent!
Curable — free and paid levels, an app and a Facebook group. They also offer group classes for deep dives on mind-body healing. Hit the replays of the FB Live broadcasts in the group and check out their podcast and the writing prompts in the app. Really great mind-body workouts for when things feel more painful than they should. It's through this app that I heard the name of my main doctor, Dr. John Stracks.
Dr. Stracks — check out the TMS resource page of his website and you can poke around from there. I recommend the interviews he has there. He's very smart and compassionate and he's been through TMS himself (TMS is an acronym Dr. John Sarno created for the mind-body syndrome, wherein we feel pain that isn't due to a structural abnormality or injury — essentially, the pain gets created at the place we're most vulnerable but it's due to emotional or psychological issues we cannot heal or express).
I do private and group sessions with him every month and I met with him in Chicago when I was there last year. He makes sure the medical side of things is also covered (like, he has had me go in for bloodwork and has prescribed Rx when I need something). So, he sees TMS as *yes* not really physical but also believes we have to create an environment in which we can heal, and that means meds sometimes. It's a good balance of woo-woo and modern medicine. I like that.
Visit the TMS Wiki, listen to the "Tell Me About Your Pain" podcast, check out the Pain Psychology Center, and visit my more recent post about GLOOP and its role in all of this.
Irene Lyon — I adore her POV on all of this. I've never taken any of her classes but I watch her launch vids when she's enrolling and I get a lot out of her freebies. Actually, it looks like she has a lower-priced course available here. The last time I looked, she was selling a $2K thing. Anyway, get on her mailing list and check her stuff out.
Stop Chasing Pain — I'm considering registering for this guy's class in LA in October. I follow him on Instagram and just love the way he approaches the body and safety and feeling better. He does Instagram Live broadcasts a few times a week.
Okay, I'll stop there. Let me know what resonates with you and I can probably find you more resources on whatever direction you take a look at — I can also recommend acupuncturists, massage therapists, breathworkers, reiki healers, personal trainers, intuitive healers, chiropractors… you name it! LOL
I've spent these 18 months and probably $30K on getting this worked out and I'm still doing the work. I keep trying to see it all as an investment like grad school. 😉 Gonna have so much wisdom to share when this is done!
Sending you so many good vibes and so much healing love! Keep me posted on how things go for you… and keep breathing. That's such an important part of the work.
XO
Oh, one more thing — Please scroll down to the comments. I've added some links to a few of my favorite resources and will continue to do so!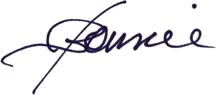 ---
Enoughness is an inside job… and sometimes you need a guide to find your way there. Let Bonnie Gillespie get you started.
(Visited 576 times, 1 visits today)