There's that whole saying: "If you love what you do, you'll never work a day in your life."
I never really liked that saying all that much because — even if I love what I do, it's still work, y'know? I mean, by definition, work is that thing we do to earn money to pay for the things we need, then the things we want, and then the things that bring us crazy loads of joy.
It's all work, right?
Welp, today I saw this little tweet and it landed in exactly the right way.
See, I work a lot. And I love my work. I freakin' love it a lot.
I've always said, when we have "ponies for everyone money," the only thing that will be different is the style in which I'll arrive when I travel from point A to point B. I'll roll up in a sweet ride. I'll always fly first class. I'll never wince about having upgraded to the suite in the hotel.
I'll still work. And I'll probably still work a lot.
I know that because as circumstances improve steadily over the years, I sometimes do all the things that will be *always* things at the next tier. And I still work a lot, no matter how relaxed I could choose to be now and then.
Because I love my work.
And because I am a success — and have felt as though I were a success even when I lived at the "copy, credit, meals" stage of my career — money is just a byproduct of loving what I do. Money is not what defines my level of success.
Never has been!
My hope for actors and creatives all over the world is that you find a way to feel successful *before* you've reached some "dream tier." BEFORE you're earning double-scale. Before you're so fancy that you have handlers.
Because feeling successful — even at the beginning (hell, maybe *especially* at the beginning) — is empowering, it's joy-inducing, and not surprisingly, it leads to the financial wins that may elude you when you define success as having a certain number of dollars in the bank.
How do you define success? And are you there yet?
Can you find a way to describe where you ARE as successful?
Yes, this is a cousin to booking the room and it's why those who book the room most often book the jobs as well. While those who have a goal of booking jobs find they just… DON'T… all that much.
See how this works?
Share with me! Are you successful? And do you still love to work?
(Yeah. Me too.)
Wanna be sure your tools *and* your mindset are in peak form so you can get that byproduct showing up sooner? Let us get you in gear with some FREE training right now!
Rock on, rockstar!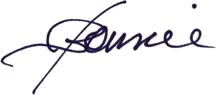 ---
Bonnie Gillespie is living her dreams by helping others figure out how to live theirs. Wanna work with Bon? Start here. Thanks!
(Visited 2,427 times, 1 visits today)