It's weird.
I didn't mean to ghost you.
But the truth is, I've been exhausted.
And leaning into that. Meaning, I've been sleeeeeeeeeeeping. A LOT.
It's growth. It's recovery. It's healing. It's… just being with myself in a safe place for a change.
No, I'm not writing to open up my journal to you. 😉
I just keep feeling weird at how long it's been since I've emailed (I mean, I've emailed weekly since 2011… and if you count my weekly columns that started up in 1999, um, I've had 22 years of weekly content flowing atcha… without fail).
That's a LOT of consistency.
And one downside to being so dang consistent is that people actually notice when you take an unannounced break. (Thank you, sweet people, for the emails you've sent, checking on me.)
I've also ghosted social media, for the most part. I mean, a tweet here and there… a quick drive-by at a Facebook group… oh, but what's this on my calendar tomorrow?!?
Ack! I'm on Rachel Lang's IGTV!! (Join us here at 11:30am PDT if you'd like.)
Welp… I haven't been seen online in a bit, so this will take some guts (inertia is an amazing beast — ask anyone who's stopped working out or started an all-sugar diet).
Actually, I *did* have my first in-person speaking gig since February 2020 a couple of weeks ago! A talk at a university, sharing the Self-Management for Actors framework with the future leaders of Hollywood.
Suddenly, I was in a room with dozens of people… after having ONLY been in the presence of a total of 8 individual humans for 18 months!
Talk about inertia!
Anyway, I've been in the creative cave, building these custom books.
And prepping for the next cohort of Astrology for Creatives with Rachel (enrollment closes Sunday).
And supporting all of my existing students and clients and masterminders… between sleeeeeeeeeeeps. 😉
I can't promise when I'll email again.
Honestly, I'm rather enjoying the break from CREATING CONTENT that can be enjoyed by tens of thousands of folks for the first time in 22 years. (Just doing these custom… one-person-at-a-time… "You in the Stars" annual focus books is thrilling me at a totally new level.)
I do love hearing from you, though. Share with me what YOU are creating, while I'm doing less of that.
And of course, if I "see" you on IGTV in a few hours, that'll be cool too.
So much love flowing your way,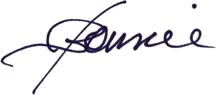 ---
Bonnie Gillespie is living her dreams by helping others figure out how to live theirs. Wanna work with Bon? Start here. Thanks!
(Visited 160 times, 1 visits today)