I've been making changes in my business recently. I've created more boundaries, changed my availability, increased my NO budget.
I hadn't noticed how anxious and obsessed and dark I had gotten, continuing to do such vulnerable work as an empath. And I soldiered on, showing up for thousands every week, getting sicker and sadder and silenter.
Finally some very important people in my life helped me see I needed to make some changes. So I did. And it's been so right.
When Jenn Page reached out to have me in as a speaker for the Blackmagic Collective Emerging Actors Initiative, I wanted to relax my brand-new boundaries and make any schedule they needed work. And then I remembered the point of those energetic boundaries is to help me heal, something I know Jenn gets, fully.
And because I now only work 4 days a week, and only 4 hours each of those 4 days, when we DID get together yesterday, I was relaxed, happy, in the zone. I didn't overgive, overstay, or overdo. I was fully present and I got the most amazing gift: RECEIVING.
These LEADERS of the new Hollywood are INSPIRING.
So bright, so creative, so ready to take on the world. Filled with not only the fire I had at their age but also the awareness that self-care is a MUST, enoughness is an inside job, and the revolution is only just beginning.
I! Am! So! Inspired!
Thank you, Jenn and team. This was lovely and validating and something I didn't have to RECOVER from. This is my new pace. Thank you for allowing my woo-woo, my vulnerability, and my limits.
It is an honor, Creating the Hollywood We Want together.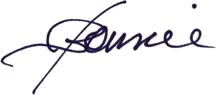 ---
Bonnie Gillespie is living her dreams by helping others figure out how to live theirs. Wanna work with Bon? Start here. Thanks!
(Visited 262 times, 1 visits today)