Many of my convos with actors and other showbiz creatives lately have centered around production coming back, so much casting going on, all the momentum building… and feeling rusty as hell.
Whether we're doing 1:1 coaching, meeting in a mastermind, or doing one of my bigger course Zoom sessions, it seems the topic is a popular one. So let's break this down.
If you've been with me a while, you may have bumped into "Dichotomy Required" (a piece I wrote almost exactly 12 years ago).
Some highlights:
You must be vulnerable so that you can freely access your emotions, yet hard-shelled enough to deal with the criticism, rejection, and exhaustion of pursuing this career.
You must care enough about a role to prepare with gusto and have confidence in the product you're offering up, but care so little that it's easy to forget you were on avail, had a pin in you, or booked the gig before the money fell out or they cut the role.
You must be both creative and business-minded and know when to switch from one to the other, as creatives scare the bejeezus out of suits, but people who don't know how to negotiate because they're so busy dreaming get eaten alive in this town.
You must know how to spin the projects you have coming up without stealing focus from those you're promoting right now, your enthusiasm for the latter having been at its peak months or years before you're being asked to give good mic on the red carpet.
You must be encouraged by love and adoration from the fanbase you worked so hard to create, but not so tied up in whether anyone gives a crap about what you're doing that you give a crap about the hate some will spew, the more high-profile you become.
You must be able to hear endless advice about "how this works" and both take the advice that will help you and throw away the advice that doesn't apply, wouldn't help, or simply isn't right for you right now.
Wow.
No wonder some people say we're crazy.
Not only is dichotomy required, we actually have to be in a state of readiness — like an athlete on the bench, always ready to be put in the game — warmed up, feeling powerful, aware of all the potential plays we could be required to run out there on the field, living in the POTENTIAL for what may never even happen.
And.
We have to be relaxed. Present. Not anxious. Not agitated. Not pissed that we're not yet in the game. Not resentful about someone else getting called off the bench first. Instead, fully aware that ours is a relationship business and that edginess can read as something uncastable.
Eager? Good.
Excited? Good.
Low-key hostile? Not good.
I'd love to know: How are you staying READY? Workouts with fellow actors? Ongoing craft classes? Self-taping challenges?
And: How are you staying RELAXED? Meditation? Breathwork? EFT tapping?
Share in the comments just below. Inspire me with your creativity here! 🙂
I'm always amazed by how brilliant y'all are.
So much love flowing your way,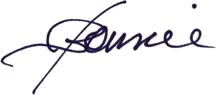 ---
Bonnie Gillespie is living her dreams by helping others figure out how to live theirs. Wanna work with Bon? Start here. Thanks!
(Visited 340 times, 1 visits today)