Hello lovelies.
1. Scroll down for updates on my FREE training going on.
2. Hug yourself! Seriously. Give yourself some love RIGHT NOW.
3. Now, on to the BonBlast. 😉
One of the things that seems to come up at EVERY tier of our creative journey is the beast that is ENVY.
Now, y'all know that one of the very first things I *ever* said on the internet in a place where people could capture it, turn it into a "graphic quote" (before there was even the word MEME), and share it is this:
"Anytime I see someone succeed, I am happy, for it reminds me that I live in a world where success is possible."
I said this in an online forum for actors in 2000. I still mean it today (and every day). Because if *anyone* has ever "made it"? I can make it too. I may have to go about things differently, but there's inspiration in EVERY other person's success story.
The work is having answers for the "yeah, but" part of the brain. "Yeah, but… no one who's the left-handed, sober, OCD-having, chronic-pain-suffering, pole-fitness-junkie, astrologer's daughter has ever MADE IT" gets answered by, "Maybe not in that exact combination, but I can point to data where someone with EACH of those situations, conditions, affliction, statuses, whatever has a success story."
Of course, the "yeah, but" part of the brain is really well-practiced in some of us. So, the work is *also* practicing the "OR" for that. Notice I didn't ask you to STOP using "yeah, but." I know better than to get you — or ME — to stop using such a well-used, strong-ass muscle as that!
To add TO the convo the lovely pivot that is "OR" is a delightful way to reframe stories that we pretty much end-road for ourselves before they can even get started. "OR" provides an opportunity where one may not have existed before. "OR" allows for the story to go another way.
In one of my recent group coaching Zooms, the topic of envy came up and I asked the glorious creatives to consider that envy is a simply awareness that our emotional voice is saying, "Ooh! I want that!"
I believe we're so quick to train our emotions into patriarchal capitalistic white cis-hetero male thoughts that maybe envy has nothing to do with comparison or jealousy or hustle or need to achieve. Maybe it's just our emotional body letting us know there's a vote for doing that, succeeding with that, having fun with that (just like SHE is doing). It's just a YES.
I'd love to have you experiment both with the "OR" and the idea that — when you feel envious over someone else's wins — your emotions are letting you know, "That's a vote for me!"
And there's nothing to fix. There's nothing to be mad at yourself about (y'know, like no need to beat yourself up for feeling jealous). There's only acknowledgment that what you're currently witnessing is something aligned with future you. And CURRENT you would like you to do more things that are a part of future you's world.
It's an indication of growth. Of connection with what's out there for us all. I think we may have been treating envy wrong all along.
Of course, I'm totally open to your discussion on this one (and all posts, always). 😉 Comments are open just below. Let's jam about it!
And now, as promised, details on our amazing FREE training that's in progress through the 22nd! If you missed part 1 of my soon-to-be-famous 5×5 Content Planning Method FREE training, the replay is here. If you missed the PDF workbook for part 1 of my soon-to-be-famous 5×5 Content Planning Method FREE training, that's here. If you want to read up on all the details of my soon-to-be-famous 5×5 Content Planning Method FREE training, the info page is here.
We have two more LIVE, FREE training sessions coming up and you can attend those here on Thursday the 17th at 12pm PDT and Tuesday the 22nd at 11am PDT. (Convert those times to your local timezone here.)
I will be emailing Wednesday night with news about the UPDATED workbook, which you'll need for Thursday's free training. It's worksheet-workout time, friends! Get ready with your office supplies and so much glee for creating content to build up the KLT factor with your soon-to-be SUPERFANS. 🙂 Also have ready your ONE big idea, the big-picture concept that we're going to break out into so much content you'll never run out of ideas!
Yay!
See y'all then!
Much love,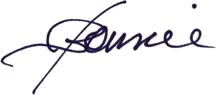 ---
Enoughness is an inside job… and sometimes you need a guide to find your way there. Let Bonnie Gillespie get you started.
(Visited 207 times, 1 visits today)