Um. Is anyone even talking about their brand anymore?
I know. This year has been surreal. (OMG, Bonnie, did you *just* comment on this year without saying "unprecedented times"?!?)
No matter how weird it gets, I do take a look at my metrics and that's how I know that OH HECK YEAH brand is on the minds of many folks who land on my website every day. (Thanks, Google!)
And, even though I don't offer brand coaching outright (members of Get in Gear for the Next Tier, of course, get all sorts of brand-building time with me), someone's always up in my DMs asking for help with this essential element of marketing yourself.
Because we're ALWAYS communicating our brand message to someone (yes, even when we're not technically marketing, we're living on-brand and teaching people what to expect of us by default), it's pretty freakin' important to get this stuff RIGHT.
So, I'm gonna hop on a livestream a few hours from now to share your 3 biggest branding mistakes! You can catch me at bonniegillespie.com/live at 12pm PST (translate that to your timezone here) and we'll dig in on how to STOP making these mistakes right now! [REPLAY BELOW]
Yes, there will be a replay (I'll post it here for ya). If you can make it live, yay for Q&A, right?
Here are Your 3 Biggest Branding Mistakes, and hopefully you're only making one of them. 😉 (Don't worry, if you're making ANY of them, I can help you during the livestream!)
1. You don't have a True North setpoint. (Don't know your True North? Start here.)
2. You don't have good data about what your buyers already think, feel, know about you. (Need to get started with a brand survey? Here's how.)
3. You're blocked from using your True North setpoint and your really good data to get more specific with EVERYTHING you put out into the world. (This, my friends, is the enoughness element. More on that during the livestream.)
I am so freakin' stoked to chat with y'all about this because once you get THESE THREE ELEMENTS wrangled (rather than being mistakes you're making), OMG, the world opens up for you in so many glorious ways. Bookings, meetings, opportunities, straight offers, cash in your hot little hand… FREEDOM to really know you're doing the work you came here to do.
And man, if that's not some next-tier fun I don't know what is!
I'll see you in a few hours, gorgeous. https://bonniegillespie.com/live is the place to be at Noon Pacific! Let's jam! [REPLAY BELOW]
Meanwhile, which of these three feels like the stickiest for you? Comments are open just below and I'd love to see what's feeling like the biggest of the blocks for you… and dig in to help you.
See you in a few!
All my love,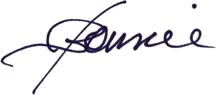 ---
Enoughness is an inside job… and sometimes you need a guide to find your way there. Let Bonnie Gillespie get you started.
[REPLAY: Your 3 Biggest Branding Mistakes! Bonnie Gillespie Live]
(Visited 447 times, 1 visits today)