Realizing tonight that Facebook could *further* dominate the planet if it offered a search function that allowed users to find the post in which so-and-so said such-and-such whatever number of years ago.
This post is brought to you by the Katsuya takeout I just inhaled, and my reflecting upon that ladydate with Nancy Wolfson (the first time we met, finally) and longtime bestie Anna Vocino in January of 2009, and — thanks to Facebook — Lindsay Hollister's comment on how I should order the crispy rice with spicy tuna, as it is "like licking the face of God."
I hadn't even met Linds at that point, but her comment made me *sure* that I needed to order that item. I did then and I did again tonight. Holy crap, if Facebook made past posts and interactions full-on Google-level searchable? World fucking domination.
Just saying.
Oh, and yum.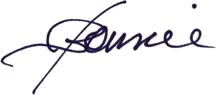 ---
Bonnie Gillespie is living her dreams by helping others figure out how to live theirs. Wanna work with Bon? Start here. Thanks!
(Visited 49 times, 1 visits today)