While I was in New York last month, I conducted a master class with SMFA alumni. It was like a mini-SMFA Escape. It was epic. Laughter, tears, breakthroughs, tier-jumps, epiphanies. Awesome stuff!
One of the lovely ninjas said:
Can we talk about this "Fear of Success" thing? I really get stuck when I hear folks tell me (or read Steven Pressfield write) that our biggest fear is that we will succeed. I know there is more to it, but I cannot totally wrap my head around this one. I want to succeed!! This one is a doozy for me!
I said, "It's not actually fear of success; it's fear of the unknown."
We LOVE the known. And when we realize that we may be shifting from the KNOWN (even if it's mediocre) to the UNKNOWN of our wildest dreams (because they're dreams; we don't know for sure their ins and outs, their twists and turns, their reality for us and for those we love), a part of us clamps down on things and chooses the KNOWN because at least that's something we can wrap our brain around.
There are actually studies about how our brains crave certainty, even if the uncertain option involves significantly more pleasurable experiences! Because the randomness of uncertain pleasure is less tolerable to most than the consistency of mediocrity.
So, it's not so much FEAR OF SUCCESS; it's that leap from being sure what we're gonna get to not knowing what the next tier looks like that scares the bejeezus out of us.
This is a part of the reason I teach red carpet planning to newbies studying Self-Management for Actors. It's why we're always talking top-tier issues even when we're working on the first or second or fifth tier or whatever. Because the sooner you can build a muscle for the BEST EVER OMG, THIS IS WHAT I DREAMED WOULD HAPPEN being *real*, the sooner you can get okay with the "unknown," because now it's not unknown… it's just something you've not lived yet. But it's practiced. It's REAL.
Reframe any "fear of success" type issues you're having in this way and you'll be correctly identifying what's happening when you feel resistance *and* you'll feel better with heading into the unknown (because it's known, on some level). Suddenly all of this will feel more conquerable. 🙂
Leap on!
Wanna be sure your tools *and* your mindset are in peak form? Let us get you in gear with some FREE training right now!
I'm so excited to see where you GROW from here!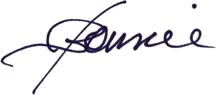 ---
Bonnie Gillespie is living her dreams by helping others figure out how to live theirs. Wanna work with Bon? Start here. Thanks!
(Visited 2,071 times, 1 visits today)