It's the time of year that creatives start dreading the trip home… not because travel is a hassle, not because leaving town right as some of the best gigs do a little casting is risky, not because of all the stress eating that goes with all of this… but because of the dreaded question.
"When do you think you'll decide to stop trying to make it as an actor?"
Ouch.
What a punch in the gut, right?
Even if your version is something a little different, we've all got someone in our lives who uses one of these lines on us.
Mine was "When are you going to stop this foolishness and come home?" asked regularly by my great aunt… until she died in 2007. So… here I was working on the THIRD edition of Self-Management for Actors, producing a massive industry showcase, and casting some really cool indie films… and even though I'd been thriving in Hollywood for nearly a decade at that point, it was STILL her favorite question.
The common thread in questions like this — no matter how they're worded — is this: Our family members WANT us to be happy. And as far as they can see, we're NOT happy.
How do I know that's what they're seeing? Welp, if they saw us living our lives all blissed out and confident about working toward our true north, enjoying the ride (even with all its ups and downs), their concern over how we weather those ups and downs would be more, "I don't know how you do it" than "At what point do you quit?" in nature.
To help your fam be their most supportive selves, I'm going to share a little guidance in Tuesday's livestream. Make sure you carve out time to come jam with me live at 12pm PST especially if you could use some tips on how to get folks more on your side about this particular life choice. 😉
You'll come away from this chat with specific tactics for equipping your loved ones with ways to be involved with your creative career in MEANINGFUL ways, rather than in ways that begin to erode your enoughness over time.
Heck, invite your relatives to hop on the livestream with us! 🙂 It'll be fun!
PS — I had the pleasure of joining cashflow catalyst Christina Sjahli for her podcast called Her CEO Journey recently. It was an absolute delight and I hope you'll check it out, share it, and enjoy learning about the financial side of our empire (including some scary-but-essential analysis YOU can do as a creative in your own showbiz career today).
You'll thank me. 😉 Your bank account will thank you… and me! YAY!
All right, lovelies, I've been away for a bit doing some geeky conference-y goodness and of course I wrote about my self-care during the experience right here (also posted a ton of InstaStories here).
It's good to be shifting gears for some more head-down brilliance in the creative cave as we build more of The Enoughness Project for you to experience in 2020. 🙂 I am SO excited to share this with you! 'til it's time for that, I'll see you on Tuesday's livestream!
All my ninja love,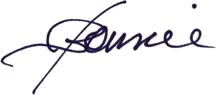 ---
Enoughness is an inside job… and sometimes you need a guide to find your way there. Let Bonnie Gillespie get you started.
(Visited 121 times, 1 visits today)