So.
As you may know, I've been going through some health stuff.
I'm not ready to get specific because when I get specific, I get sad and I really don't like being sad.
One of the things I do to stay positive — which not only helps with the healing process, it simply makes manifesting all manner of things happen much faster *and* it makes me way more fun to be around — is a process for turning poopy thoughts around.
I came up with this when my landlord was pissing me off by taking forEVER to get to some repairs. Stupid stuff. But it can sometimes be just that kind of stupid stuff that just sticks in my craw, festers, and makes me downright crankypants.
And that's no fun for ANYONE.
So I grabbed a pen and wrote up a never-fail method for turning thoughts around. And it's simple.
I feel poopy about ____________. (In this case, my landlord.)
Option 1: Think a better thought about ___________. (My landlord.)
Option 2: Think about anything else.
As thoughts return to poopy feelings about ____________. (My landlord.)
Repeat options.
Choose again.
Repeat 'til all better. NO MORE POOPY!
Those blanks — since the time I was crankypants about my landlord's ass-dragging about repairing things — have been filled with a bunch o' WONDERFUL stuff for me, and for my clients. I've seen SMFA ninjas use this super easy formula to improve their outlook on auditions, agent meetings, gigs they didn't land, you name it!
And recently, I've gotten the chance to use it on my health. I'll tell ya, it works! Now, I sometimes have to use it every couple of minutes (because my mind *really* wants to run right back to those poopy feelings sometimes — and this tends to be true for everyone facing anything that's really current, really right in your face, really all anyone else is talking about, really important, whatever), but it ALWAYS works!
I mean, I was in the floor doing my PT homework just before grabbing the laptop to type this up and Keith kept count of repetitions by kissing me for each one! So, how could I have any sort of poopy thoughts about what I was experiencing while there was love being lavished upon me, each rep?
What can you do to turn around thoughts that aren't serving you?
Here's what I mean by that question: Sometimes, there are things we can do something about right now. Y'know, your footage is not its best. Great! Your work is to at least come up with a gameplan for shooting something with your friends one weekend so you have more footage to choose from. Or meet with an editor to discuss how to recut your footage to make it stronger. Or write an easy-to-shoot scene. Gameplan. Something!
But when there are things you can't do anything about right now… something going on in the world that makes you feel powerless, the feedback you got about your last audition, being dropped by your agent just as you thought you were poised for a really busy pilot season together, or even some crappy health news… your work is to either be grateful for the opportunity you WILL have to do something about that bad news, thrilled that you know the worst audition you'll ever have for that casting director is behind you, open to the next great hell-yes agent you'll land after you do some ninja targeting, or happy you're surrounded by so much love and support as you face something challenging…
OR…
your work is to think about your sweet pet, your bestie, those amazing shoes you got on sale that just really make you happy for no good reason, your favorite song, a child's laughter, a LUSH bubble bath, or anything else you're looking forward to or that you remember fondly. Something. Anything. Change the radio station when what's playing is making you feel poopy.
That's absolutely within your control.
So, with all that in mind, share with me some other ways you've been able to turn poopy thoughts around. Or share how this system fails you so I can try and help! Comments are open below!
Quick news before we charge into the weekend! I'll soon be announcing the exact dates for all the fun stuff we'll be doing in Chicago, New York, Toronto, Berlin, and London, so stay tuned! As for awesome badassery closer to (MY) home, if you've not yet scored your EARLY BIRD tickets for the LA Actors Meet & Greet, please hop to it! I'm so excited to get to share this time with y'all, thanks to The Headshot Truck, LA Reel House, and Talentboom!
Oh, what fun we will have!
Much love, beauties. Thank you for the tremendous good vibes you keep flowing my way. I feel them and they are — and YOU are — greatly appreciated.
🙂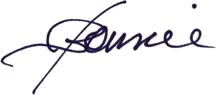 ---
Bonnie Gillespie is living her dreams by helping others figure out how to live theirs. Wanna work with Bon? Start here. Thanks!
(Visited 290 times, 1 visits today)