Here's my lazy-ass #Top9 of 2021.
Click to see on Instagram.
Y'all like my words, my sobriety, and my occasional passalong meme. 🦋 That's about right. ✔
Bye, 2021.
I slept more this year than ever before. Like, for MONTHS, I slept 20 hours a day. And the world still turned. My work still got done. My life still got lived. 🦋
Hustle culture is officially out of my life. I am no longer "TYPE A" (a horrifically praise-the-overworking-perfectionist label dominant culture put on those of us with massive anxiety to try and maintain control through exhausting ourselves).
No promises for what 2022 will hold. 👽 I'm showing up open and ready. And unapologetically fuck-right-off status too. 🔥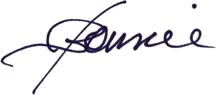 ---
Bonnie Gillespie is living her dreams by helping others figure out how to live theirs. Wanna work with Bon? Start here. Thanks!
(Visited 192 times, 1 visits today)