Just had a marvelous #SMFAninjas coaching sesh with Princess Sweet Snorts (FKA The Princess Pumpkin; FKA Dovahkiin Goblin Queen… and her person, Dayeanne Hutton, of course).
😍😘🥰
I love the time I share with spectacular storytellers who are changing the freakin' world every damn day! What a gift to get to connect so deeply about enoughness and acting and soulful entrepreneur life and astrology and everything in between!
🔮✨🦋
What are you doing to change the world today, even one teeny bit?
❤️🏆💯
#ExpansiveCapacity #AstrologersDaughter #JFDIwithBon #IBelongHere #YouAreEnough #thisorsomethingbetter #shmillie #GetInGear #SelfManagementForActors #SMFA #AstrologyForCreatives
💗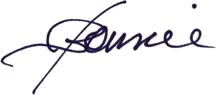 ---
Enoughness is an inside job… and sometimes you need a guide to find your way there. Let Bonnie Gillespie get you started.
(Visited 36 times, 1 visits today)