Hello beautiful people of Expansive Capacity!
It's time once again for Superpower Sunday! 🙂
As always, this is all about how we can implement wee changes that may turbocharge our *existing* superpowers so that we don't dim our own lights due to inertia, stress, or any other upper-limit problem that reveals itself along our path.
This month's Superpower Sunday is about how I stay "best me" or "future me" or "next-tier me" as much of the time as possible.
In some ways, my whole life is about surrounding myself with opportunities to be best me… and really showing up for this version of myself has side effects that include my mental sharpness being at its highest, my resting state being at its chillest, my outlook on life being at its most optimistic… and all of this allows my business to attract its best/most aligned clients, which allows for ALL OF US to have maximum impact out in the world with the stories we're here to tell.
The practical work of this is no negative self-talk — this started in 1998 when I was a teacher and IT coordinator at a private school; one of my colleagues gave up complaining for Lent and I had no idea what that meant but I saw her be the most amazing person for more than a month and thought, "I can do something like that to improve my life, no matter what religion, right?" RIGHT. The experiment I took of giving up complaining went so well, I then did a challenge of no negative self-talk. EVERYTHING changed when I cleaned up the brainspace for that many days in a row.
It's also having a "screensaver" that is a slide show of images of my vision-board-like intentions AND thank-you notes from my clients (yes, this includes y'all; I keep photos of the thank-yous you send as well as photos of you on red carpets, holding awards, living your best lives) plus images of me living my best me realities, so I'm reminded of all the existing and potential greatness that my life IS, every time my screen needs a break.
It's sigils. It's the Hi Future Self app sending me lovenotes and reminders about how fucking unstoppable I am. It's text check-ins with co-conspirators — right now Aliza and I chat regularly about our trip to Paris. When is this happening? IN THE FUTURE. But it's happening so we celebrate it and energize it TODAY. We paint the picture of future us and the reality we'll be living. This aligns us with the best-feeling versions of ourselves today, when we need it most (because it's the alignment of this that will lead to all the manifestations out there).
When my brain wants to go "on loop" about a worry (which is simply a socially acceptable form of exhibiting fight-flight-freeze, instincts — honestly, taking a nap is so much healthier than the worry loop), I tell it we'll clock in for "worry o'clock" (usually 6pm, as y'all know from our work in Get in Gear for the Next Tier) so I can continue working on my life's work or having my downtime or whatever else I'm doing at the moment, assuring that part of my brain it's not being ignored… it'll get my full attention, just not now. By the time worry o'clock comes around, I find myself soothed about whatever was on loop before and if I *do* need to clock in for worry, it's quickly dealt with from a much less panicked position.
Alllllllll of this — and more, of course — fortifies my business in massively revenue-boosting ways. Because without me being best me, very little works in my management of my team, creation of my offerings, marketing of my message, or connection with my clients all over the world.
What can you do to energize future you, best you, next-tier you on the daily? We're co-creating with the universe to fill our lives and our bank accounts and our love tanks with overflowing bounty. Let's make that point of intersection come sooner! And feel like so much more fun along the way!
Admin Note: Your September Aligned Hustle Calendar is at the Welcome page if you haven't already snagged your copy. (And if you're hungry to go deeper with this, it's a great time to explore my astro goodies, since you get a free "You in the Stars" report when you join Aligned Advantage.)
All right, lovelies, give yourself a big ol' self-hug right now. Do it with an exuberance that feels GREAT! You're doing great work and, again, I'm so proud of you and delighted for where this work will take you.
As always, I'll see you back in the dojo 'til our new month (with such a rich topic, we're extending the party), Your Relationship with Manifesting, opens up on the 1st.
Thank you for taking on this work with me. It's an honor to support you in this enoughness journey.
I love you so much,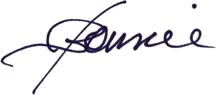 ---
Enoughness is an inside job… and sometimes you need a guide to find your way there. Let Bonnie Gillespie get you started.
(Visited 75 times, 1 visits today)