Hey. I've been checking in daily with a group of folks who agreed to join me in a June Enoughness Commitment (you can start getting these text messages here; or just text #enoughness to me at +1.310.388.9852) and I'm loving what everyone is sharing about how enoughness is, sure enough:
~ variable (it's gonna fluctuate all throughout the day)
~ something we manage (we can't just "set it and forget it")
~ an inside job (our inner work makes the difference)
Something we're coming up on now that we're about halfway through the month is the way self-care can easily become another SHOULD in our lives.
And I don't know about you, but I feel like I retired from SHOULDs when I became a grown-ass woman who could choose WHATEVER she wanted to choose in life (and live the consequences, of course), vs. having a bedtime and a set of chores and "appropriate outfits" or whatever else was a part of being a kid.
Still, as adults, we'll often get into relationships with shoulds — especially ones we've created for ourselves — and then use them as weapons against ourselves!
I notice self-care can get like that.
So, here's what I'm saying (in far shorter form via those text messages, of course) to those folks doing daily show-up-for-myself commitments all month with me:
There's always the BIG WHY. That thing I want to get out of whatever it is that I'm doing (more groundedness if I've chosen meditation, better fitness if I've chosen a workout, deeper sleep if I've chosen no screens before bedtime, whatever) is the BIG WHY.
And then there's the LITTLE DOING. That thing I've committed to doing — in this case, for me, it's daily Wii Fit and Abraham-Hicks the whole month of June — for others it's meditation, a set bedtime, time off from technology, drinking a certain amount of water, no negative self-talk, going for walks every day, etc.
That LITTLE DOING serves the BIG WHY.
But when the LITTLE DOING becomes a SHOULD, suddenly I resent it and I don't want to do it and I get all bratty-Bon about it and… well what do you know? My monkey-mind has come up with a very clever way of getting me to sabotage the BIG WHY.
And we do this a LOT in our lives (and not just around little self-care commitments; we do it in our relationships, our careers, our health… and on and on).
So before tapping out on something that's starting to feel like a SHOULD, ask yourself how the LITTLE DOING serves the BIG WHY.
And then ask yourself if you can go ahead and — just once more, right now — do that LITTLE DOING. Y'know… because it's little (not because you SHOULD do it; that's the quickest way to rebel against it).
This is how we turn things around with our BIG WHY stuff… the big things we really want: We show up for the LITTLE DOINGS of it all. Consistently. Unglamorously. Repeatedly. And hopefully with a little boost of enoughness as a lovely side-effect for all that showing up for ourselves.
And if self-care is feeling like a SHOULD, ask yourself what would feel like love in that moment. And then do that. Because self-care is in service of self-love… so do the loving thing. That's going to feel different from time to time. And that's okay. 🙂
Chat with me below about how you're doing with your self-care, your enoughness, and any other commitment you'd like audience for keeping. 🙂
You've got this!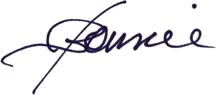 ---
Bonnie Gillespie is living her dreams by helping others figure out how to live theirs. Wanna work with Bon? Start here. Thanks!
(Visited 127 times, 1 visits today)