It started simply enough.
I posted a status update from my iPhone, as my champagne-sleepy head began to wind down in the wee hours of January 1st.
Bonnie Gillespie wants to know: Where can a good southern gal show up for black-eyed peas, collard greens, and cornbread within the next 22.5 hours? Gotta get my ritual on!
(Now, of course, after receiving a few comments, it became clear that I really *meant* to say "cabbage," not "collard greens," as THAT is what this southern gal's momma made every year, but that's neither here nor there.)
Comments came flooding in. Suggestions of places to score a true southern meal in Los Angeles, comments that there just isn't any true southern eating in Los Angeles, invitations to home-cooked New Year's Day meals from friends and strangers alike… gawd I loves me the Facebook.
Anyway…
I started poking around. Poking hard. Poking a LOT.
And I found a good bunch of options within minutes — or hours — from home.
And I decided it's not enough to just go find a good place for a good meal. I'm gonna have to turn this into a "thing." So, here's one of my 2010 "things" (another being that I'm participating in a Snapshot a Day group at Flickr — YES! I finally joined the Flickr. I know! Hello, 2005 — as well as the usual 12 of 12 monthly photo essay), and I'd like to invite y'all to join in.
I'm gonna check out some of these places.
At least one per month.
And I'm gonna take photos and blog at the Spynotebook about the eats, asking questions like:
Is the eatin' good?
Is the eatin' authentically southern?
Is the price right?
Does the staff make you feel like you're sittin' at your grandma's table?
Is the place worth visiting, if you grew up on the type of food they say they make?
And I'm inviting those of y'all who'd like to sample these goodies with me to join in. Just say "I'm in" and I'll be sure to include you on the Facebook "event" I'll create for each experience. Whether you can make it or not, I'll be there. 🙂 It's gonna be a fun year of good eatin'!
Here are the places in consideration, for now. (Obviously, I'll cut this list way down, based on menu, prices, location, and kitch-factor probably. If you have any thoughts on any of these places, please share 'em, so I can weigh your words along with what my research is showing me about the places.)


Animal, 435 N. Fairfax Ave., Los Angeles, 90036 (nearby, organic, menu items include BBQ pork belly sandwiches, slaw, fried cornbread, collards, country ham, red peas, grits, chard, slab bacon, and a dessert called bacon chocolate crunch bar, which I must try)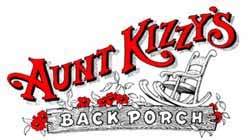 Aunt Kizzy's, 523 Washington Blvd., Marina Del Rey, 90292 (nearby, closed Tuesdays, menu items include chicken fried steak, Miss Flossie's chicken & dumplings, spicy hot links with red beans & rice, Uncle Wade's oxtails, fried okra, hush puppies, cornbread muffins, Aunt Kizzy's sweet potato pie, Aunty Johnnies's peach cobbler pie; bonus points for Sunday brunch) [CLICK HERE FOR OUR GSFISCC REVIEW]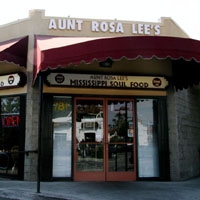 Aunt Rosa Lee's Mississippi Soul Food, 2781 S. Western Ave., Los Angeles, 90018 (not too far away, closes early, no official website and only one review — but it's a glowing one — no menu items mentioned beyond the obligatory black-eyed peas and collard greens)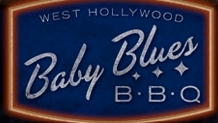 Baby Blues BBQ, 7953 Santa Monica Blvd., W. Hollywood (close to home, annoying website with no "off" button on the music, menu items include "Get Down Miss Brown" pulled pork plate, Marion County slow-smoked chicken, Memphis Queen smoked baby back ribs, smoked link sandwich with cotija cheese & hot peppers, coleslaw, fried okra, creamed spinach, collard greens, cornbread, chicken-smoked rice)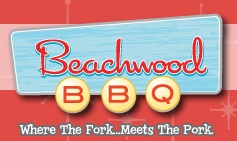 Beachwood BBQ, 131-1/2 Main St., Seal Beach, 90740 (far away, happy hour 3pm to 6pm Tuesday through Friday, menu items include Lena's famous fried pickles, BBQ chicken nachos, barbecue chicken salad with smoked chili buttermilk dressing, sauteed prawns in sharp cheddar cheese grits, brisket on a toasted potato roll, buffalo sloppy Joes, fried green tomatoes, pulled chicken, bleu cheese grits, tangy coleslaw, hush puppies)


Bertha's Soul Food, 1714 W. Century Blvd., Los Angeles, 90047 (close to home, gorgeous website, daily lunch specials, menu items include black-eyed peas, collard greens, cabbage, chitterlings, neckbones and hamhocks, beans and rice, peach cobbler, sweet potato pie) [CLICK HERE FOR OUR GSFISCC REVIEW]


Bud's Louisiana Café, 10425 Tierrasanta Blvd., San Diego, 92124 (far away, closed Sunday and Monday, happy hour and old-people dinner time discounts, menu items include seafood gumbo, jambalaya, red beans and rice, jalapeno cornbread muffins, pulled pork po boys, crawfish étouffée, fried oysters, fried catfish, shrimp remoulade salad, bread pudding, creole pecan pie)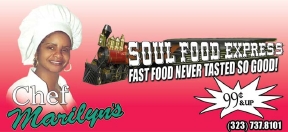 Chef Marilyn's Soul Food Express, 5068 W. Pico Blvd., Los Angeles, 90019 (not far, love her photo on the website, 99-cent sides, menu items include cornbeef with cabbage, neckbones, southern style oxtails, salmon croquette, fried catfish, chicken links with BBQ sauce, cornbread, collard greens, black-eyed peas, lima beans, peach cobbler, bean pies) [CLICK HERE FOR OUR GSFISCC REVIEW]


Cru, 1521 Griffith Park Blvd., Los Angeles, 90026 (not far, a raw-slash-vegan-slash-gluten-free-slash-organic place I actually have a gift certificate for, limited options for southern-style eating, menu items include southern-style black-eyed peas with mashed sweet potatoes served with collard greens and cranberry persimmon compote)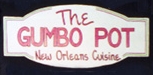 The Gumbo Pot, 6333 W. Third St., Los Angeles, 90036 (nearby, Farmer's Market location so there's lots of fun stuff to do there, menu items include gumbo ya ya, seafood gumbo, drunken shrimp, vegetarian red beans and rice, cajun meatloaf, crawfish tail po boy, alligator tail filet, soft shell crab po boy, French Quarter muffelata, green salad with peppered pecans, creole mustard potato salad)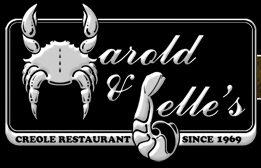 Harold and Belle's, 2920 W. Jefferson Blvd., Los Angeles, 90018 (not too far, really gorgeous food photos on the website, menu items include crawfish éttouffée, catfish po boy, spicy crawfish popcorn, fried crabcakes, homestyle meatloaf, clam chowder, fried red snapper, fried frog legs, lobster scampi, bread pudding, key lime pie)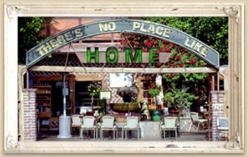 Home, 1760 Hillhurst Ave., Los Angeles, 90027 (not far, I've actually eaten here before — years ago — when a friend wanted to treat me to a "true, southern meal" and I can't recall whether it was a victory or not, menu items include Grandma Dee's southern fried chicken, mom's meatloaf, veggie meatloaf, BBQ baby back ribs, waffle fries, Tex-Mex burrito, southern chicken fried steak and eggs)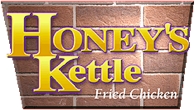 Honey's Kettle, 9537 Culver Blvd., Culver City, 90232 (nearby, recipe for their biscuits are right on the website — but the menu is not, so I assume that menu items include the main-page-mentioned hand-dipped chicken and fish, shucked corn, snapped green beans, biscuits, pies)


House of Blues, 8430 Sunset Blvd., W. Hollywood, 90069 (nearby, maybe too touristy or cliché, menu items include creole seafood jambalaya, cajun meatloaf, BBQ baby back ribs, crispy catfish nuggets, pan-seared voodoo shrimp, rosemary skillet cornbread, white chocolate banana bread pudding, key lime pie)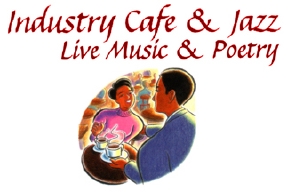 Industry Café and Jazz, 6039 Washington Blvd., Culver City, 90232 (nearby, live jazz 8pm to 11pm, a combination of East African Injera specialties and southern-style soul food, menu items include catfish, red snapper, collard greens, cornbread muffins, candied yams)


Jack-n-Jill's Too, 8738 W. 3rd St., Los Angeles, 90048 (nearby, breakfast served 'til 5pm, the creole hangover omelet, the Texas crepe, smoked chix gumbo, sweet potato melts, Lafayette crepes, Nutella banana crepes, beer-battered onion rings, Camille's po boy, Gulf Coast arbiatta, the Grambling tater — OMG, I'm going for the potatoes alone)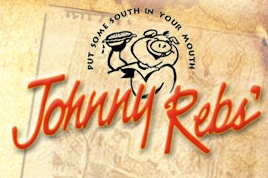 Johnny Rebs', 4663 Long Beach Blvd., Long Beach, 90805 (not close, but may be worth the drive, menu items include BBQ hot link sandwich, smoked chicken wings, home fried potato chips with cool ranch, sampler plate of cajun sausage hot link sausage hush puppies onion rings and BBQ sauce for dippin', fried green tomatoes seasoned with bacon, cajun poppers, fried okra, chicken fried steak, southern fried chicken and Texas caviar over greens, drop biscuit peach cobbler, fried Mississippi mud pie)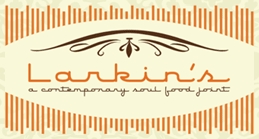 Larkin's Joint, 1496 Colorado Blvd., Eagle Rock, 90041 (not terribly close, looks a little "southern-style California cuisine fusion" action is going on here, menu items include Warm Okra & Heirloom Tomato Salad, gumbo, jambalaya, fried catfish, BBQ beef brisket, fried okra, portabello Fries, garlic-roasted corn on the cob, momma's meatloaf sandwich, deep-fried grilled cheese sandwich, Sistah Nelson's BBQ portabello sandwich)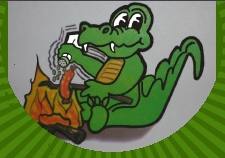 Les Sisters', 21818 Devonshire St., Chatsworth, 91311 (not terribly close, menu items include Louisiana hot links, oyster po boys, jambalaya, crawfish étouffée, filé gumbo, hush puppies, Clara's peach cobbler, sweet potato pie, Dana's famous buttermilk pie, bourbon bread puddin')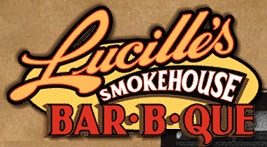 Lucille's Smokehouse BBQ, 21420 Hawthorne Blvd., Torrance, 90503 (not too far, menu items include Pop's beloved fresh pan-blackened catfish, roasted garlic mashed potatoes and southern braised greens, southern-fried catfish and shrimp, Jambalaya, Louisiana pasta, New Orleans gumbo, Joe's meatloaf, homemade biscuits with apple butter)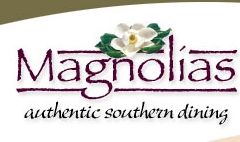 Magnolia's, 342 Euclid Ave., San Diego, 92114 (super far but could be a fun trip, menu items include catfish fingers, crab cakes, crawfish bisque, fried oysters, liver and onions, jambalaya, chitterlings, crawfish éttouffée, hush puppies, candied yams, black-eyed peas, coleslaw, fried okra, sweet potato pie, bread pudding, peach cobbler)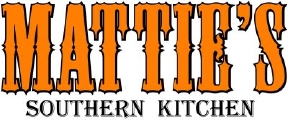 Mattie's Southern Kitchen, food truck! (yep, we actually have to FIND it because it's a badass food truck!!! What an adventure! Menu items include fried chicken, Eastern Carolina pulled pork BBQ, shrimp and grits, collard greens, creamed corn, blackened catfish po boy, buttermilk biscuits)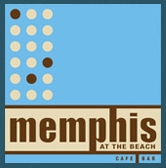 Memphis at the Beach, 1142 Manhattan Ave., Manhattan Beach, 90266 (nearby, lovely location, a little high-end California-fusion looking, menu items include cornmeal fried chicken salad, crab cakes, steamed mussels and clams, popcorn shrimp tacos, pulled pork sliders, fried okra, hush puppies, potato pancakes, meatloaf stack, soul burger, bison burger, shellfish jambalaya with dirty rice, seared dayboat scallops with roasted green chile grits and asparagus succotash)


Miss Peaches, 5643 Lankershim Blvd., N. Hollywood, 91601 (not too far, closed Sundays, menu items include chicken and waffles, smothered pork chop, BBQ hot links, black-eyed peas, yams, cornbread, sweet potato pie, gooey butter cake, sock-it-to-me cake, Aunt Myrtle's lemon cake, peach cobbler) [CLICK HERE FOR OUR GSFISCC REVIEW]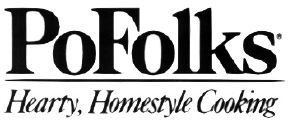 Po Folks, 7701 Beach Blvd., Buena Park, 90620 (not close, of course I've been to Po Folks all through the Atlanta area so this is safe and chain-like, no bonus points for kreeyativ spellin', menu items include onion rangs, fried green t'maters, chicken livers, chicken gizzards, kuntry fried steak salad, chicken n' dumplings, fried okra, po-tater salad, sliced t'maters, baked apples, turnip greens)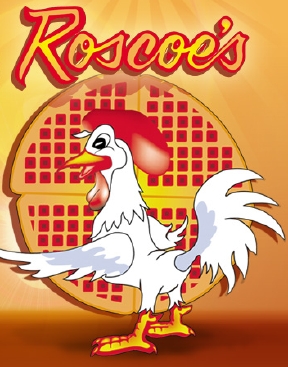 Roscoe's, 1514 N. Gower St., Hollywood, 90028 (over where we used to live, a Hollywood institution, not sure why folks consider this "southern," as there has never been a waffle served with chicken at any southern dinner I ever had, menu items include, well, chickens and waffles) [CLICK HERE FOR OUR GSFISCC REVIEW]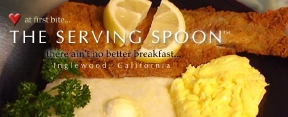 The Serving Spoon, 1403 Centinela Ave., Inglewood, 90302 (not far away, gorgeous website, breakfast served all day, daily specials, menu items include pork links, salmon croquettes, chicken sausage, chitterlings, meatloaf, oxtails, beef short ribs, chicken dressing, Salisbury steak, peach cobbler)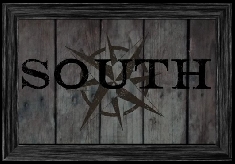 South, 3001 Wilshire Blvd., Santa Monica, 90403 (seriously one of my favorite places in town and not just because I can walk there from my house, their pulled-pork nachos are a regular item in my diet, happy hour 3pm to 8pm weekdays, menu items include gator wings, sweet potato fries, sausage bread, bayou chicken sandwich, collard greens, coleslaw, jalapeño cornbread, cheesy grits, bacon ranch potato salad, voodoo shrimp, Miss Gloria's bourbon pecan pie, a sweet tea martini that will rock your world, and of course the aforementioned pulled-pork nachos) [CLICK HERE FOR OUR GSFISCC REVIEW]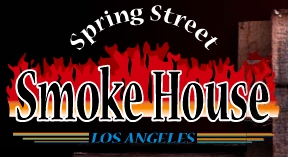 Spring Street Smokehouse, 640 N. Spring St., Los Angeles, 90012 (not super close, but going downtown is always fun, ordering style like Old Hickory House, menu items include cajun stuffed chicken, burnt ends, pork spare ribs, sliced beef brisket, Louisiana hot links, pulled pork sandwich, coleslaw, mashed sweet potato, hush puppies, pickled eggs, bourbon bread pudding, s'mores)


Tart, 115 S. Fairfax Ave., Los Angeles, 90036 (not too far, tattooed lady on the website intimidates me a bit but the menu looks great, California fusion menu items include fried green tomatoes, truffle mac and cheese, crawfish spring rolls, crispy alligator, southern fried chicken, creole paella, seafood boil for two, jambalaya pizza, crawfish mashed potatoes, crispy grit cakes)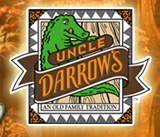 Uncle Darrow's Cajun Restaurant, 2560 S. Lincoln Blvd., Marina Del Rey, 90292 (super close, breakfast on the weekends, menu items include red beans and rice, jambalaya, filé gumbo ya ya, buttermilk biscuits with mamma's gravy, salmon croquettes)


Vegisoul, 1436 W. Jefferson Blvd., Los Angeles, 90007 (not too far, closed Mondays, take-out only which means we have to plan a spot to eat our goods, good for our vegan friends, menu items include "see food" gumbo, "fibbs," red beans, habe vegiburger, blackened tofu, vegan cornbread, vegan butter pecan ice cream)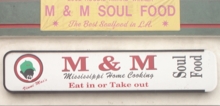 Venni Mac's M&M Seafood, 5496 Centinela Ave., Los Angeles, 90045 (nearby, menu items include BBQ hot links, red beans and rice, smothered chicken, short ribs, liver and onions, oxtails, collard greens and yams, succotash, cabbage, cornbread dressing, chitterlings)


Zeke's BBQ Smokehouse, 7100 Santa Monica Blvd., W. Hollywood, 90046 (nearby, menu items include hush puppies with honey butter, fresh made kettle chips with ranch, smokehouse hot wings, hot links, Carolina pulled-pork sandwich topped with slaw, cold meatloaf sandwich, southern fried catfish sandwich with remoulade sauce, Memphis baby back ribs, Kansas City spare ribs, Texas beef brisket, applesauce, root beer float, warm bread pudding with bourbon sauce, pecan pie)
Okay, I'm hungry just typing all of this up!
So, are you ready? Let's do this! It'll be fun, y'all! 🙂 Thanks, my community, for turning a Facebook status update into a new "thing" for 2010. Yay!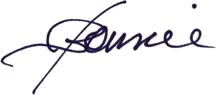 ---
Bonnie Gillespie is living her dreams by helping others figure out how to live theirs. Wanna work with Bon? Start here. Thanks!
(Visited 280 times, 1 visits today)