Soon — like, within days if I can get my ish together — I'll be announcing a brand-new, super-affordable, fully interactive, deep-dive way to work on the Self-Management for Actors with me and my team.
How did I come up with this ridiculously cool way to jam with creatives from all over the world simultaneously?
I plunked down my own money to take a course in something I have no need to learn.
In case you're curious, it was a course on how to get started blogging. Um… I started blogging before it was called blogging. I had an online journal in the 1990s and friends would email their comments to which I would reply in future posts at this web space I hand-coded in HTML from my Apple LC III using ClarisWorks. And since then, I've amassed millions of words (more than three million of those on the topic of the business of acting alone) on the internet using various blogging platforms. I'm good with "getting started blogging."
It was the platform I wanted to study.
Here was a course taught in a way I believed it might be possible to deliver some Self-Management for Actors goodness… but a way in which I had little experience. What better way to experience it than as a student?!? And because I wasn't distracted by trying to learn the subject matter (okay, I'll be honest. I learned stuff. It's impossible to be immersed in a topic with some really smart instructors and not take away a couple o' pearls), I was able to experience curriculum delivery in a way that inspired me to create MOAR THINGZ for you! Hooray!
I'm not here to tell you about that, though. (That time will come. Stay tuned.) I'm writing you today because since taking that very cool class, I have encountered a few REALLY interesting folks (including fellow students in that class) who are on the receiving end of information in a totally different way than I am.
I *get* that there's this whole "learn from your failures" concept. Heck, I learn from my failures every time. What the frick would be the point of having so many if we never learned from any of 'em?
But these folks seem to take their failures and then decide what won't work.
Like, "One time I had a blog and it got no visitors therefore all blogs fail and what's the point?"
I mean, epicly stupid conclusion-drawing.
The actor version of this I most recently encountered was, essentially, "I don't need to read Self-Management for Actors because what I need is an agent and unless you introduce me to an agent you've not helped me and you suck."
Okay, boo-boo. You believe that thing. Rock on.
I begged an actor to hear me when I explained that "tier zero" is a spectacular place from which to SET the trajectory. To DECIDE what it is she wants to be in the industry. And I was met with reason after reason that until some guru decides for her who she's supposed to be, there will only be failure.
I'm the exact opposite of this kind of learner, BTW.
Sure, I'll look at my failures and learn something from them. That's important. But what I won't do is take my failures and stack them all together and turn them into the story of how my goals can't possibly ever be reached.
I'm living proof that massive change is possible in very short order. All it takes is deciding your turning point is RIGHT NOW and then doing the damn thing.
Continuing to tell the story about how it's never worked before? Yup. That's something you're never gonna catch me doing.
Because I look past *any* failure — no matter how big — to my successes (and when I can't seem to find any of my own to lean on at the moment, I look for others' successes) and I study the bejeezus out of those successes to figure out how those successes happened.
Good news! As Jim Rohn famously taught us, "Success leaves clues!" (Tweet it.) So it's not like you have to see another person's success and stare in bewilderment as though you have no hope of ever having that sort of success.
(Y'know, unless you've decided to stack your life's failures into a story you can't seem to shut up about for some reason. That reason certainly can't be because it feels GOOD to tell that story to yourself and the world over and over again… yet some folks do. Whatevz. Interesting choice!)
That it ever has happened means it can happen again. That's what's awesome about success in anything!
How about — instead of deciding "the way it must work" based off how it HASN'T worked in your life thus far — deciding there are myriad ways it works and all it takes is studying some success you see out there in the world to find a way that feels good for you to try?
Because every damn success story out there has SOMETHING in common with your story. Your work today is to find that commonality and lean into it.
Find your pace car. Find ten of 'em.
Share with me below what you've learned about them — and then about you — and tell me what you're going to put into practice right now that you'd previously pooh-poohed.
I can't wait to study YOUR success with these clues you'll leave behind!
And of course, I can't wait to share with y'all the amazing new stuff I learned about how to bring more Self-Management for Actors into your lives. 🙂
Stay inspired, gorgeous!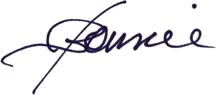 ---
Bonnie Gillespie is living her dreams by helping others figure out how to live theirs. Wanna work with Bon? Start here. Thanks!
(Visited 179 times, 1 visits today)