I'm going through some pretty heavy-duty upper-limit problems, impostor syndrome, and enoughness fluctuations as we expand Brand Bonnie Gillespie beyond its comfy showbiz niche. What does that mean to you? Well… nothing unless you also invest in your own GROWTH (as uncomfortable as that can sometimes be) and sometimes doubt whether you can cut it at the next level.
(Psst! Spoiler alert: YOU CAN!)
As a means of taking my own medicine, I recently did something I encourage my clients to do when they're facing a new level of success and start to feel their knees shake a wee bit: I reached out to someone with a LOAD of gratitude for where we first intersected.
Have a look!
* * *
Ah, lovely,
You leave the membership today. I know I mentioned long ago that you were the FIRST.
Our very first person in the whole wide world to learn about our brand-new, not-yet-created, OMG-could-this-really-be-a-thing 100-day journey called Get in Gear for the Next Tier.
I still have the yellow legal pad upon which I wrote, big across the top: "Get in Gear 2017!" back in November of 2016.
I was just one month sober and feeling the creative spark of the kind of support that could help anyone accomplish anything, really, because it was based around the framework of ENOUGHNESS at its core. I remember making the decision that we'd go all-in on emotional work from the start. Two letters. Clarity about the past and future version of the artist starting this 100-day journey with us.
And I decided that Day 3 would be where we do the Matrix blue pill/red pill moment for which the whole course would become known. Heck, today, I'm in a similar position as I design the curriculum for our next offering (one that's for a population beyond actors and showbiz creatives). I'm filled with creative bursts and ambitious desires for what this could be. And I keep picturing THE RIGHT PEOPLE who are a part of this launch later this year.
I distinctly remember writing your name, first, right under that header for "Get in Gear 2017!"
As 2017 kicked off and you began leaving comments in the dojo — empty and brand new with NO comments those first days each new page opened up (my sometimes creating the page just hours before everyone showed up to consume the goodies) — I got to know you and I got to see you living as the best in the world at what you do. I got to know you as a woman fortifying her enoughness and sharing her toys. And I was so proud that you were our very first person to see what we were creating (before it was even created) and say, "Yes! I will be a part of this!"
There is so much emotion and impostor syndrome that comes with reaching beyond a niche for which I've been known for nearly 20 years. Even though I know these devils well and have coached clients who already had multiple Emmys at home through such experiences — where upper-limit problems and resistance converge into something really sticky — I find myself sitting in that tingly sensation that is part THRILL for what possibilities lie ahead and part TERROR for all that could go wrong.
And then I remind myself that taking a breath, being present, and adding a dose of gratitude to the experience is what will convert my FEAR to FIRE. (Tweet it.)
You are the gratitude element to this equation. 🙂
Seeing your membership conclude today gave me a lovely burst of memories and connection to those moments before we knew for sure that GIGFTNT would even attract a hundred members (much less HUNDREDS of members, most of whom continue to stay so so so much longer than we'd been told to expect that anyone would) and a reminder that I have new firsts ahead of me with our Enoughness offerings and it's going to give me just as much joy to go through these experiences at a whole new tier.
I am so grateful for all you've taught me and all you represent in my world. Truly, you are wonderful and I will never forget you. You were our first!
Go fly, make us proud, and do stay in touch of course!
* * *
Thank you for letting me share this with you. Expanding beyond the safety net of Self-Management for Actors is a daily confrontation of my enoughness and I appreciate at a whole new level the issues that my clients have faced as they progress from copy-credit-meals to first paid role, from co-star to guest-star, from supporting to lead, from indie to studio, from obscurity to known commodity, all the way on up to holding those gold and shiny trophies!
If you're feeling the twitchiness of your next level, consider heading back to your last one, sharing some gratitude there, and reminding yourself you've survived this before and that's what growth IS. Surviving the stretch.
Breathe. Be present. Be grateful.
It seriously is the formula for getting back to work with less fear and more fire!
PS — As you might have noticed by reading this BonBlast, the ol' brand is soon to shift. So please be on the lookout for our NEW email address if you're the type who lets your spam filter stay in charge without a second glance. If you have ANY questions, plop 'em in the comments just below! 🙂
PPS — Alumni only! If you've wanted to work with me on your enoughness in an intimate mastermind setting, the Expansive Capacity application deadline is TUESDAY, so please click this right now so you can join in for our next topic: Your Relationship with Your Body.
THANK YOU for your support and encouragement at this incredibly exciting, thrilling, terrifying time! 🙂 Phew! It's a lot. Glad you're here with me as I grow through it!
All my love,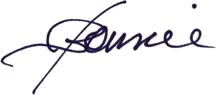 ---
Bonnie Gillespie is living her dreams by helping others figure out how to live theirs. Wanna work with Bon? Start here. Thanks!
(Visited 226 times, 1 visits today)